We want our teams to reflect the diverse communities they serve, because that will help us to understand our members and customers better. And we want our colleagues to feel included, because people who can be themselves at work are more engaged and productive.
We know teams with a range of perspectives solve problems better. So we're building a brighter future for the Co-op by creating diverse teams that give us a real, competitive advantage in our modern multi-cultural society.
You can find out more about our commitment to diversity and inclusion here.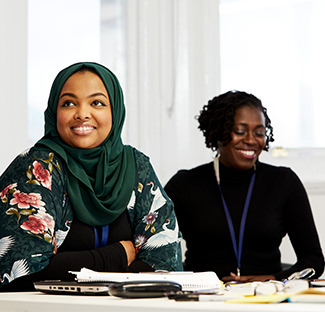 Awards and partnership
Co-op has frequently been recognised for its inclusive culture, and we partner with other organisations to make sure we get the best advice and support to help us build a diverse organisation.
Lana's story
Lana is a customer team member in our Malmesbury food store. She was supported every step of the way through her transgender journey by her Co-op colleagues. You can find out more about how we supported Lana to be her true self at work.
Read the story