Our founders, the Rochdale Pioneers, built the co-operative movement on the values of democracy, equality, equity, and solidarity in 1844. Throughout our history, we've protested slavery and boycotted products of apartheid. But in 2020 we recognise we need to do more to address the ugly reality of racism.
We won't stand by when we see racism. We'll speak out against it, and seek to eliminate the individual, institutional and systemic racial inequalities that exist in our society. We've made several commitments to our colleagues, members and communities that we will follow through on at all costs. It's vital that we become an actively anti-racist organisation, and use our voice to educate, lobby government and push through legislative change. We must empower our Black, Asian and ethnic minority members, colleagues and communities.
Find out how we'll do this by reading our commitments to racial equality and inclusion.
Co-op celebrates International Women's Day by bringing together colleagues of all genders to help them achieve their potential, and highlight the importance of creating a more equal society. Inspirational talks from some of our female leaders let colleagues join the conversation about diversity and inclusion, and help them to understand that building a truly inclusive workplace is vital for our future success.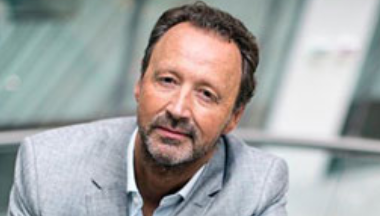 Co-op colleague networks
As a national business, it's common sense that we celebrate the diversity of our millions of customers and our tens of thousands of colleagues. The Co-op has a long tradition of supporting diversity in our workplace and in our wider Co-op membership. Through our colleague networks, we're championing best practice and a culture of fairness and equality. That's the right thing to do and it makes good business sense too. I'm proud that we're putting these issues at the forefront of our thinking and that our work is being recognised nationally.

Steve Murrells - Chief Executive Officer
Sign up for job alerts
Register to be notified as soon as new jobs become available.