Food
We're the UK's sixth biggest food retailer. Thanks to our network of 2,500 local, convenience and medium-sized stores, you'll find jobs on offer nationwide.
Insurance
We're a leading insurer that provides car, home, travel and many other kinds of cover. We have roles based in our support centre in Manchester.
Health
Co-op Health is a mobile app that makes repeat prescriptions easy. We're currently building this service and adding new features and services (through our digital team in Manchester).
Funerals
We're the UK's number 1 funeral services provider. Our teams work in over 1000 funeral homes across the country.
Legal Services
We're a growing legal services business and the UK's largest provider of Probate services. Look out for roles in Manchester, Bristol, Stratford-upon-Avon and Sheffield.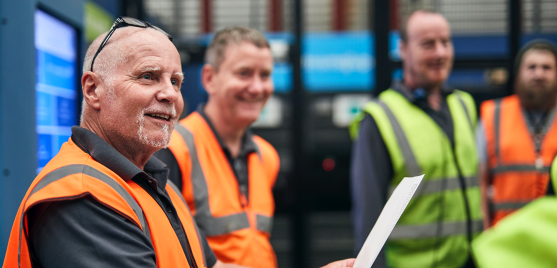 On your side
Everyone is welcome at Co-op. Every colleague has a voice and the opportunity to learn and grow. We'll look out for you at work and beyond – and recognise and reward your part in our success.
Financial
Competitive salaries and annual incentive scheme
Pension scheme with a Co-op contribution up to 10%
Interest-free rental deposit scheme, season ticket loans, 24-hour access to free money support
Wellbeing
23 to 28 days holiday, rising a day each year, up to 30-32 days
24-hour access to free health and wellbeing support
Two community days every year for you to support your local Co-op cause
Discounts
10% discount in all Co-op food stores (additional to 5% members discount)
Discounts on home/travel insurance, legal services and funeral plans
Perks platform, with discounts from retail and lifestyle brands
Parental Leave
52 weeks' maternity leave
Enhanced maternity pay
Paternity leave
Development
Personal development plan, coaching and mentoring
Internal secondments
Structured career pathways
It's what we do
Join a business that's building a brighter future for our members, customers, colleagues and local communities.
Funding local causes
Funding local causes
Our Local Community Fund supports thousands of local projects that make a difference to communities across the UK. Members get to choose the causes that matter to them.
Changing children's lives
Changing children's lives
Co-op Academy schools are empowering teachers and young people to work together for a better education and a brighter future.
Caring for the environment
Caring for the environment
We're constantly improving the sustainability of our products by carefully sourcing our ingredients, reducing waste, and finding new ways to be more efficient with energy and packaging.
Celebrating difference
Celebrating difference
At Co-op we celebrate our differences. Through the years we've invested in causes like Liverpool City Region Pride that make a difference to people's lives and attitudes.
Helping communities thrive together
Helping communities thrive together
We're focused on protecting shared spaces, and helping people live healthy, active lives. We also support anti-knife crime organisation Steel Warriors by helping to build 20 open air, free to use gyms in areas impacted by knife crime.
Supporting Fairtrade
Supporting Fairtrade
We're helping to change lives through the Fairtrade products we sell in store. Producers benefit when we sell products like cocoa, bananas, tea and coffee and rubber gloves.
Making great things happen
Making great things happen
Our Member Pioneers bring people together to make great things happen in their local community. See the difference they make and find out how they can help you get stuff started.
Sign up for job alerts
Register to be notified as soon as new jobs become available.