Don't have a CV?
Our CV builder is here to help. It's a simple form you can complete on your desktop or mobile phone that lets you create a great CV in minutes.
Find out more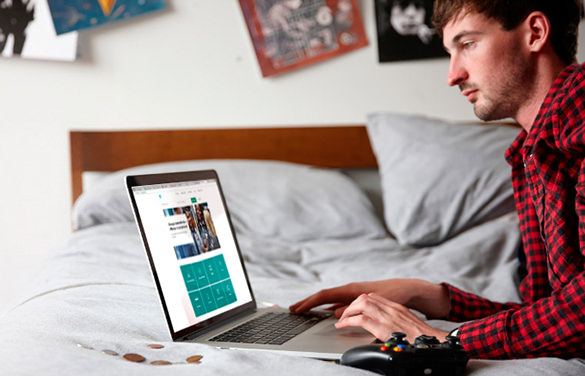 A great place to work
Our commitment to making Co-op a fantastic place to build your career has won us some impressive awards along the way.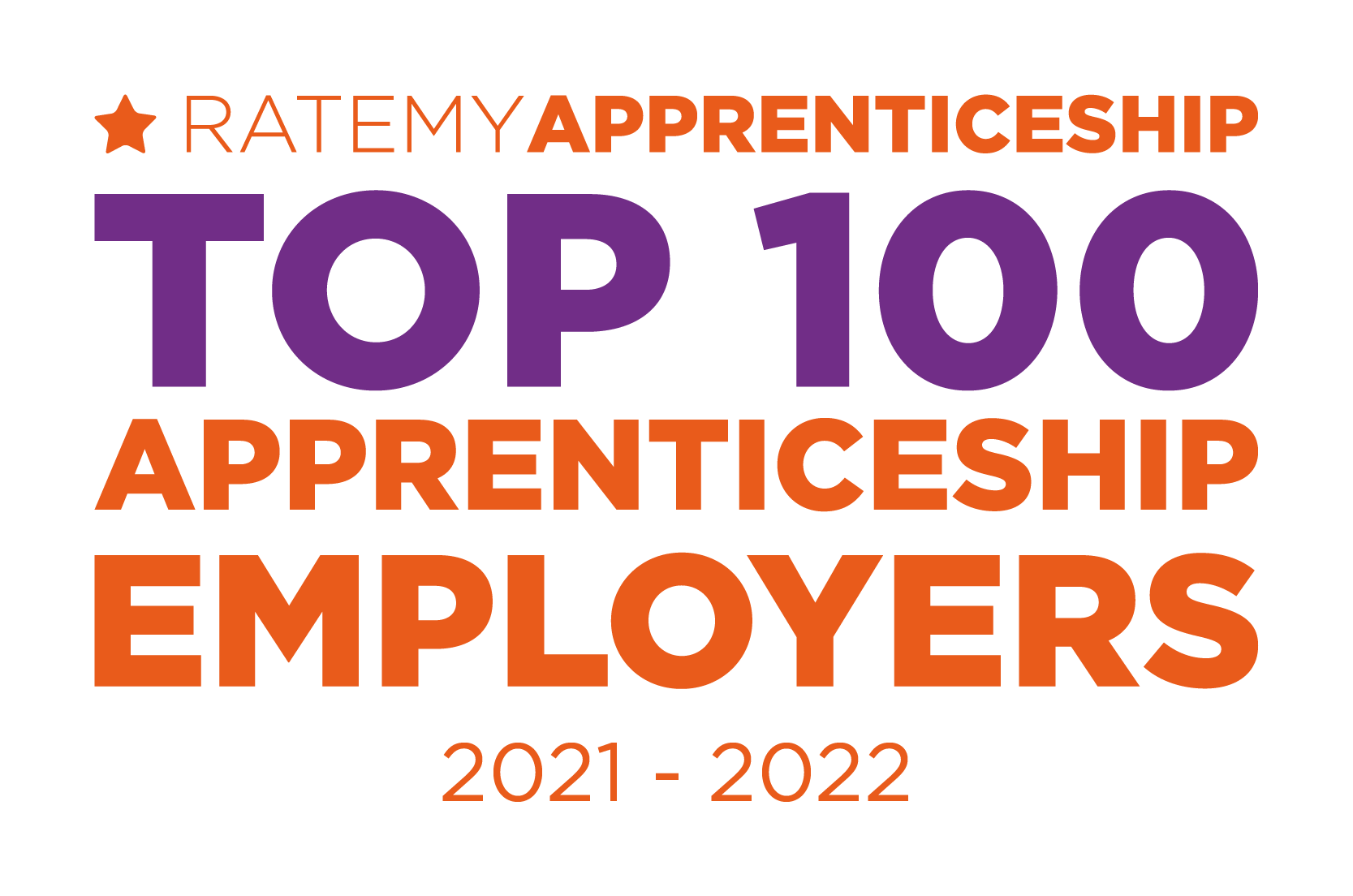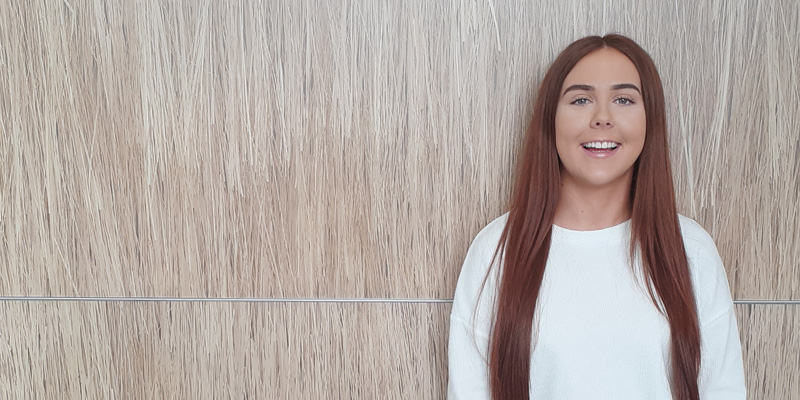 Why I love being a property apprentice
Learn more about Rebecca's first couple of months as a Co-op apprentice.
Read more

Seasonal stores are an exciting place to build a career

Thomas explains what it's like working in one of our seasonal stores

I can't believe how much experience I've gained in the past year

Carolyn, IT Project Manager explains how her career has developed over the past year while at Co-op thanks to exciting projects and supportive mentors.

I feel the caring spirit of Co-op every day, in and out of work

Roan explains how he feels supported in and outside of work by his Co-op colleagues

Marcela from Co-op logistics

Marcela, from our logistics team, explains how she is empowered to always develop herself.

Protecting our colleagues, systems and data

Andrew is working with the business to guide and educate our colleagues on the importance of information security.

Co-op Funeral Director Annabel

Annabel, Funeral Director, explains her pride of working for an organisation that puts families in need before profits.

I love that Co-op values people, and always does the right thing

Debbie, Social Media Specialist, explains how she feels proud to work for a business that puts people first and always strives to do the right thing.

My quick progression through on the job learning

Learn more about Lakota's journey from Customer Team Member to Store Manager

How Sue found the perfect work-life balance at 60

Member Pioneer Coordinator, Sue, talks about her role helping the community.

I'm really excited for the next phase of our journey

Learn more about what Harriet's team is working on.

Making work experience work both ways

Emma explains how we can benefit from work experience placements

Why I love being an LGBT+ ally

Amanda explains what she loves about her role as an Inclusion Advisor.

I only ever wanted to work for an ethical business

Fairtrade has been a life long passion for Sarah from our food policy team.

I can be myself at work

Learn more about how Yasmin feels supported and proud of our Co-op difference.

Emily's Story

Store Manager, Emily, has made a big impact on her career, colleagues and community since joining us.

Luke's Story

Luke has spent his whole career at the Co-op. Learn more about his move from store to support centre.

5 reasons why our Member Pioneers are local heroes

Thank you to our Member Pioneers for the incredible ways they're supporting their communities.

We're looking for Inclusion Managers to help us build a more inclusive culture

Rachael, our Head of Inclusion, talks about our priorities for the year.

Welcoming apprentices to our award-winning contact centre

We're launching a customer service apprenticeship. Matt explains what it's like being part of the team.

How we've adapted our culture during lockdown

Learn how our digital team has adapted to remote working and their "it's ok to..." lockdown commandments.

Our first robotics process apprenticeship

Learn more about what it's like being part of our robotics process automation team.

Building a lifelong career

Team Leader, Rohit, explains why he plans to build a lifelong career with us.

Becoming a Class 2 Driver Apprentice

Hear more about Aron's Co-op journey from warehouse operative to driver apprentice.

Co-op's commitment to the community remains strong

Karen has seen a lot change since she started with the Co-op 33 years ago. One thing that has remained the same is Co-op's commitment to local communities.

Campaigning on modern slavery

Namratta looks back at the history of slave trade and how Co-op is campaigning on modern slavery.

From Pub to Store Manager

Hayley joined us after losing her job during the pandemic. She's now training to be a Store Manager.

Switching to a career in digital is the best decision I ever made

After a 20-year career working with content, Rachel Machin explains how she found her dream job in Co-op's digital team.

An unexpected career change

From Spanish Teacher to Customer Team Member. Learn more about Peggy's career change during the pandemic.

Overcoming my anxiety to help families when they need it most

Liam's been doing an amazing job supporting families since he joined our Funeralcare team.

We're proud to partner with BYP as we aim to make some really important changes in our business

Learn more about our new partnership with the Black Young Professionals Network.

Flexible working for more family time

Our Avonmouth warehouse colleagues explain how Co-op has given them the flexibility to make work fit in with family time.

I found my calling in Co-op Funeralcare

Funeral Director Manny Badyal talks about changing careers and finding a family at Co-op Funeralcare

Making good things happen

Warehouse colleague Adam Anderson talks about supporting local causes and becoming Logistics colleague of the year

Supporting night shift workers

Our colleagues work tirelessly to get our customers the essential items they need. Sarah and Emma share how we're working to support nightshift workers with emotional and mental wellbeing.

After 10 years at Co-op, I see more black leaders coming through the ranks

Area Manager, Akeem, discusses Black representation in our leadership teams, and how he's developed his career since joining the team.

Life on the road as an HGV driver

Apprentice driver, Rebecca, shares her journey from Warehouse Operative to HGV Driver.

Our new Level 7 Solicitor Apprenticeship

Probate Solicitor Mita Kanwar talks about our 2021 solicitor apprenticeship.

Study or work? As an apprentice I don't have to choose

Amy-Louise Arthur talks about how her time at the Co-op Academy in north Manchester led her to become an apprentice in our Property team.

Our Biggleswade build is really starting to take shape

Logistics Manager Tim Ellis shares the progress of our brand-new Biggleswade depot

Coding for Co-op

Dr Helen Johnson talks about working in data science, personal development and mentoring and empowering women to work on tech. Learn more about working in data at Co-op

From outer space to Co-op

Thérèse Cantwell talks about swapping Astrophysics for Data Science, working as part as a team and learning new skills. Find out what's like being a data scientist at Co-op

Why working for an LGBT+-friendly organisation matters to me

Adam Tracy, Regional Location Analyst, shares why Co-op's support of LGBT+ colleagues and communities is so important to him.

Supply Chain & Retail Support

Supply Chain and Retail Support teams make sure products are available when our customers need them.

Working part-time at Co-op as a student

From finding his feet as a Customer Team Member to transferring to a different store for university. Learn more about Kellen's Co-op career.

Working at Co-op as a parent in lockdown

Parvinder Kumar talks about working from home and finding a balance whilst being a parent during lockdown.

At Co-op, no two days are the same, and it's so fulfilling to help people who need support.

Learn more about how Megan and Magdelena's experience of working in the Legal Services department at Co-op.

Why we need to talk about disability in the workplace

Hear more from the founder of Represent, our colleague diversity network, Carly.

How Co-op is helping people to get jobs in these difficult times

Matt Eyre, Candidate Marketing Manager, talks about how Co-op is supporting job seekers with a new employability platform.

My future at Biggleswade

Recently appointed Transport Ops Manager, Brad, talks about his vision of the new site at Biggleswade

Building a culture at Biggleswade we can be proud of

Biggleswade's new Depot Operations Manager Debbie, talks about building a culture at the new site and why its so important

I've found a place where I'm accepted for who I am

Store Manager, Natasha, talks about her employment journey, and how she feels fully included in her role at Co-op.

What it's like to work in a tourist town Co-op

Store Manager Daniel Jerrom explains how a holiday to Cornwall changed his life for good

Advancing diverse talent at Co-op

Ru, Inclusion Manager and Chair of the Rise network for Black, Asian, and Minority Ethnic colleagues, talks about how the Advancing Diverse Talent programme is helping more colleagues thrive.

Biggleswade depot

We're recruiting a new team for our flagship distribution centre in the heart of Bedfordshire. It will be the biggest, most sustainable and high-tech depot in our network.

Levelling up at Co-op Funeralcare

Regional Operations Manager, Christine Heslop, talks about progressing in funeralcare and pushing herself to the next level.

From store colleague to Principal Service Manager: My Co-op journey

Principal Service Manager, Dawn Boardman, talks about building a long career as a woman working in tech.

Celebrating International Youth Day

Kavita from our Strive colleague network explains why it's important to celebrate International Youth Day, and what we're doing as a business to support young colleagues.

What it means to be a Member Pioneer

Ruth, Member Pioneer, shares how she helps bring people together in her local community to make it a better place to live and work in.

Creating a positive workplace at Biggleswade's new depot

Chris Braisby talks about his role as a People Partner, building a team from scratch, and creating a positive working environment for Co-op colleagues

Building an inclusive recruitment service

Yvonne, Head of Resourcing, talks about how Co-op is evolving its resourcing service to live up to its commitments to diversity and inclusion.

Helping colleagues share knowledge and develop skills through communities of practice

Neil Vass, Agile Skills Practice Lead, explains how using communities of practice and other agile ways of working help Co-op colleagues to learn and grow.

Learning and growing as an Undergrad Junior Product Developer at Co-op

Erika King talks about her passion for food and the exciting work she's doing as an Undergraduate Junior Product Developer at Co-op.

I've found an employer that embraces me and my ADHD

Software Engineer, Paul Munday, talks about how he came home to join the Co-op, and found a place where he felt welcome and included.

What it's like to be an Undergraduate Agricultural Coordinator

Undergraduate Agricultural Coordinator Lily Layton talks about how her placement with Co-op is helping her learn and grow

Pushing my boundaries in Co-op Funeralcare

Funeral Service Manager, Peter Denys, talks about how he's challenged himself by taking his career in an unexpected direction.

We're recruiting Driver Apprentices

The transport sector needs long-term sustainable change. Co-op is leading the way by investing in people, and offering fully funded training to candidates from all backgrounds. All you need to apply is a full driving licence and the desire to learn new skills.
Sign up for job alerts
Register to be notified as soon as new jobs become available.