Feel-good driving careers
Our driving roles are about freedom. We don't micromanage, we simply support you at every stage of your journey.
Aside from making sure you can plan your life around fixed rotas, there's loads of reasons to drive with a smile. Training, holiday pay, pensions. What's not to like?
More importantly, this isn't just any job. It's a career you can progress further in, whether you've just obtained your Class C, or you're returning to work after taking some time out.
Wherever you want to take your career, we'll be with you all the way.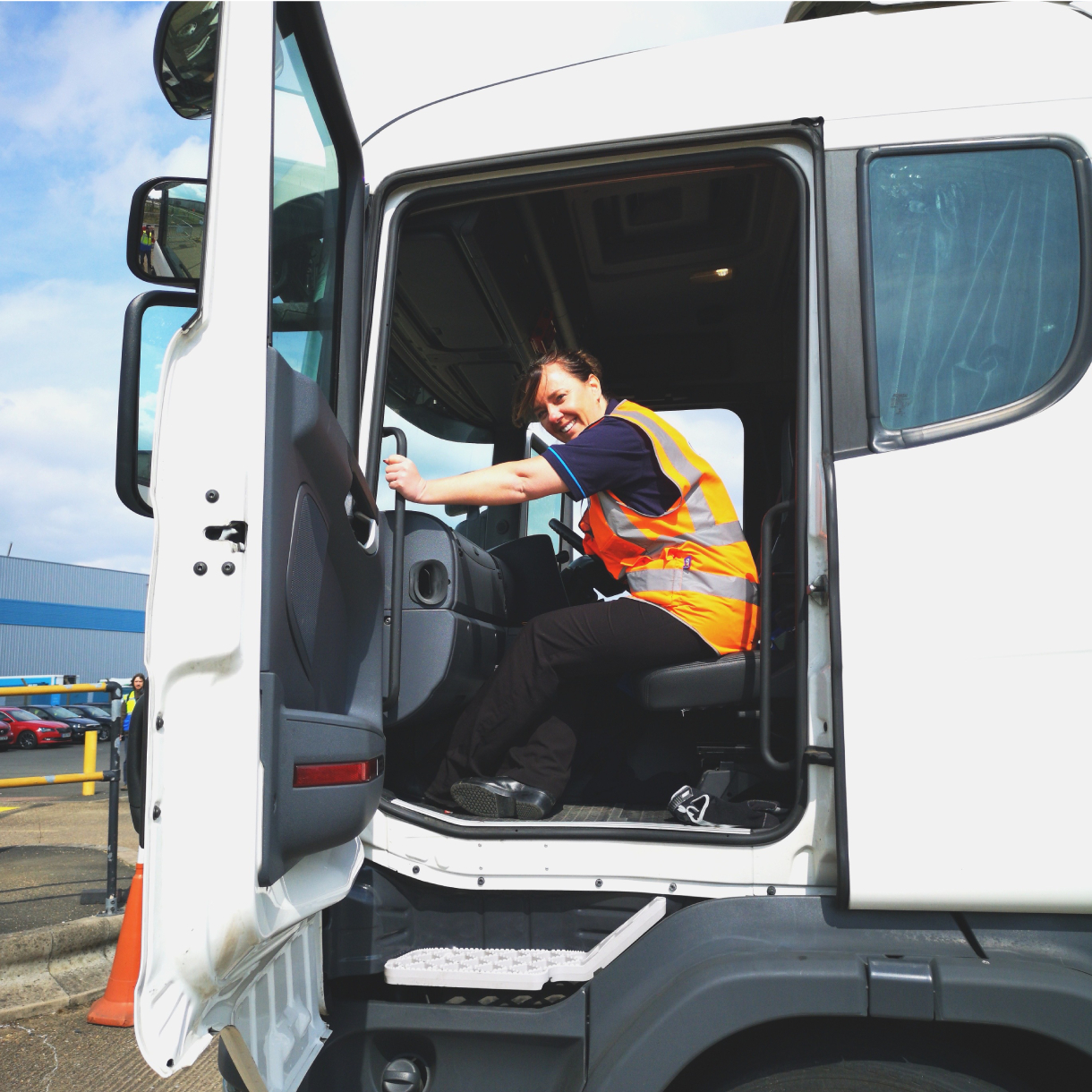 Salary and benefits

Our salaries are more than competitive – with regular reviews. We also give paid holiday and compensation for any extra hours you do on the job.

Regular working patterns

We care about the wellbeing of our colleagues so our flexible working patterns mean you can plan your life around your shifts.

A career (not just a job)

We support our drivers to go beyond the job. Whether that's upskilling to Class C+E or becoming a Driver Mentor – if you're willing to take responsibility, we're ready to give it.

Tailored training

Drivers join us at different levels and from different backgrounds. Need more support? Not a problem. Have a non-retail driving background? We'll transfer your skills.

Culture of safety and wellbeing

Your health comes first, so we take risk assessments seriously. From making sure vehicles are safe to drive to giving you time to heal after an injury or illness, we don't cut corners.

Great conditions of employment

We want our vehicles to look the best on the road. You'll be driving one that is well-equipped, well-maintained and regularly serviced. On a break, pick up a drink and some grub for a decent price too.
There is a variety of routes into Co-op for qualified LGV Drivers. Which applies to you?
Are you an agency driver?

We can offer you the stability of fixed shifts and rotas, and a guaranteed salary. Being part of a household name in retail, there's also paid holiday and development opportunities.

Are you Ex-military?

There's all the training you need to make the switch from armoured trucks to distribution vehicles. And it's not just a job – it's a career, with excellent benefits and real camaraderie within our driving teams.

Have you had some time off?

Spending long periods on the road can take its toll on the best of us. We think it's good you've taken a break and we'll help you to return to work in a better position than before.

Are you Newly qualified?

You put a lot into getting your Class C, so we'll make sure you get a lot out of it. We'll add to what you've already learned and will even help you upgrade to Class C+E when you're ready.
Find your ideal Co-op Driver opportunity by location. If there are no opportunities available near you at the moment, you can sign up for job alerts at the bottom of this page. We'll be recruiting in lots more locations later in the year.
Sign up for job alerts
Register to be notified as soon as new jobs become available.