Procurement & Supply Chain
Our level 4 Commercial Procurement and Supply Chain apprenticeship is the perfect way to build your skills and gain knowledge of our procurement and supply chain teams. What's more, you'll end up with a professional qualification without getting into debt, and all of the knowledge you need to build a career in a respected industry.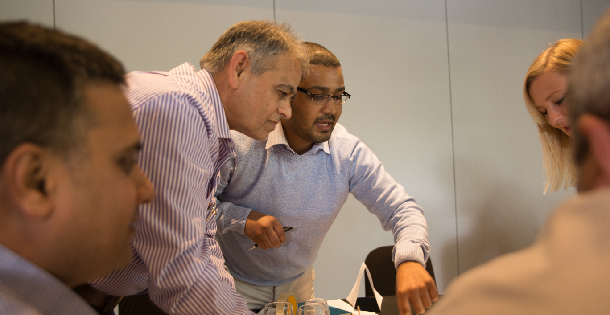 What happens on the programme?
Working towards a structured learning programme, you'll get to grips with the basics of procurement and supply chain in the classroom, and put what you learn into practice in the real world too.
Working alongside Co-op industry professionals, you'll deepen your knowledge and get an all-round view of the business, all while earning a recognised qualification. As you settle into the apprenticeship, you'll be given smaller projects to build your confidence and ability. As we increase your level of responsibility, you'll be getting ready for a career in an important part of our business once you complete your studies.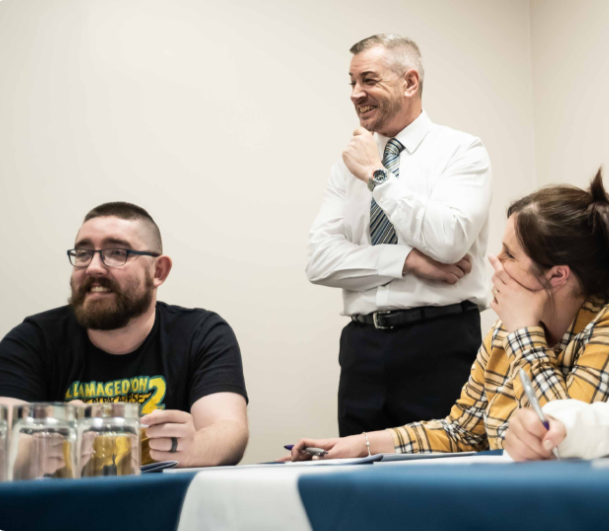 What's in it for you?
As well as a level 4 industry standard and a CIPD level 4 qualification, you'll be gaining the professional experience and networks to launch a successful future career in procurement or supply chain at Co-op.
It's a great opportunity to specialise, and you'll be challenged along the way. To help you succeed and balance your work with your studies you'll have 20% of your working hours dedicated to learning and completing your apprenticeship.
How to apply
As long as you're able to commit to your studies over the course of the 18-21 months, and you don't already have a procurement or supply chain qualification at level 4 or higher we'd love to hear from you.
If you work for Co-op in a procurement or supply chain role and you've got an interest in developing your career in this industry, ask your line manager about joining the level 4 apprenticeship.
If you're new to Co-op you can apply by clicking below to search for a suitable role. Our apprenticeships are available at various times in the year so if you can't find a suitable programme right now, register for job alerts at the bottom of the page and you'll be notified when our opportunities go live.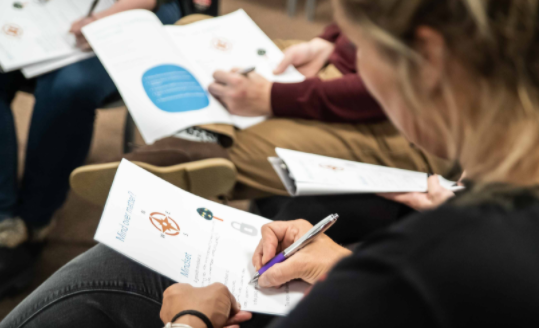 Don't have a CV?
Our CV builder is here to help. It's a simple form you can complete on your desktop or mobile phone that lets you create a great CV in minutes.
Find out more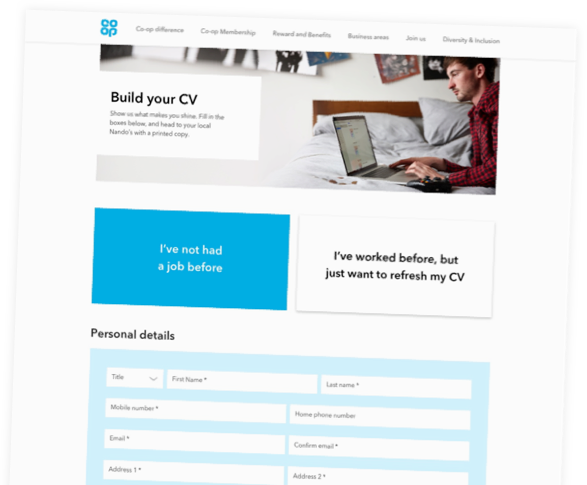 Sign up for job alerts
Register to be notified as soon as new jobs become available.