Level 3 Paralegal (Legal Services)
This apprenticeship is the perfect place to begin your law career. Not only does it give you the all-round theoretical knowledge but also the practical experience you need to take your next step as a fully-fledged legal professional within our legal services business.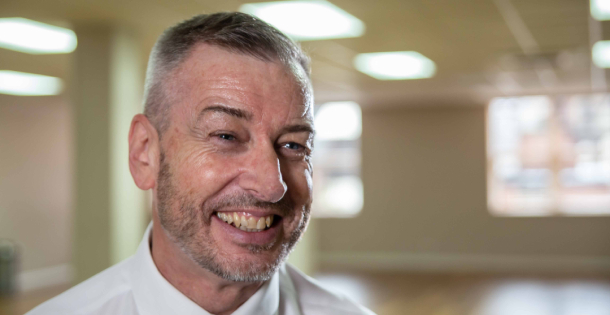 Length

2 years

Location

Bristol or Stratford-Upon-Avon

Hours per Week

37.5

Salary

£18,500
What happens on the programme?
Over two years, you'll be an active member of the probate team; supporting our case managers as they carry out the legal work needed to wind up the affairs of someone who has died. All while developing your knowledge, skills and behaviours through on and offline learning, and fully supported by a coach and tutor. After 6 months you'll start to take accountability for small cases, and as you progress you'll get more responsibility and more cases until you're operating as a case manager.
You'll get all of the support you need to complete your apprenticeship from your line manager and a personal coach, as well as 20% of your contracted hours away from your day job each week to complete your apprenticeship learning.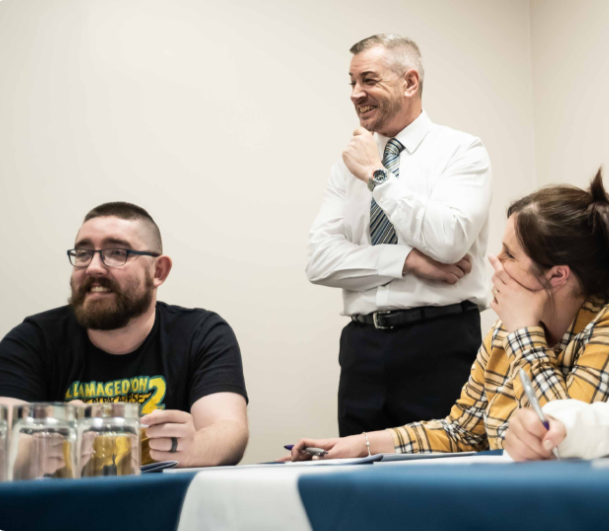 What's in it for you?
By the end of your apprenticeship, you'll have earned a level 3 industry standard – equivalent to 2 A-levels. With the added bonus of on-the-job knowledge, and an expert professional network, you'll be set up perfectly to build your legal career at Co-op.
Your learning doesn't stop here though. We have opportunities to further your studies and even progress into a team manager or solicitor role. Within legal services, your career can go in more than one direction.
How to apply
As long as you've got 2 A-levels (A*-C), GCSE maths and English (A*-C) and a commitment to completing your studies over two years we'd love to hear from you.
If you've already achieved a law qualification at level 3 or above (including LLB/LPC/GDL degrees), you won't be eligible to apply.
You can apply by clicking below to search for a suitable role. Our apprenticeships are available at various times in the year so If you can't find a suitable programme right now, register for job alerts at the bottom of the page and you'll be notified when our opportunities go live.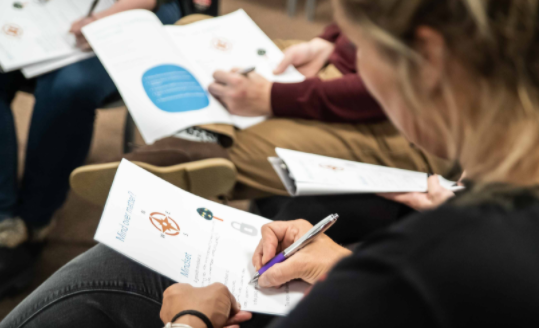 Don't have a CV?
Our CV builder is here to help. It's a simple form you can complete on your desktop or mobile phone that lets you create a great CV in minutes.
Find out more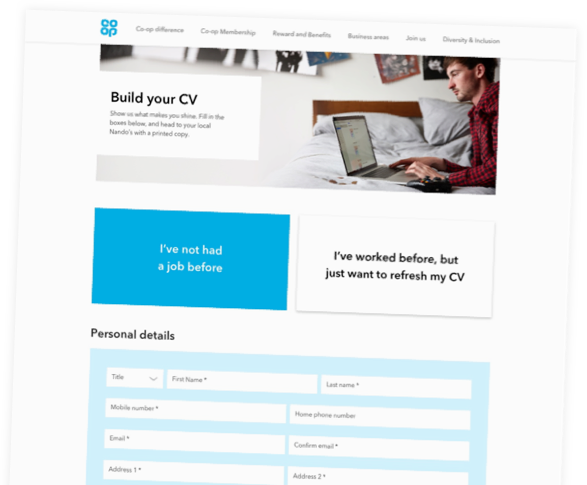 Sign up for job alerts
Register to be notified as soon as new jobs become available.