Store Manager
Co-op gives unique opportunities to store managers. Our leadership roles offer something more – we're not just focused on the bottom line, we'll give you the chance to support amazing projects and good causes in your store's neighbourhood. Sharing our profits with local communities is no gimmick. It's what we do.
What you'll do
Love serving your community
Can you combine community spirit with commercial awareness to increase sales and store performance? You're the perfect Co-op store manager. Keep your eye on sales, encourage your team members to work hard towards their goals, and show every customer who walks through our doors that you're there to help them and their community. They trust us to provide a better service – with quality, confidence and attention to detail. We need someone who can do this with a genuine passion.
Job Description
Store Manager - Exeter
Location: Exeter - Pennsylvania Road
Pay: £28,200 - £35,000 plus great benefits
Contract: Permanent 
Full training given
As a store manager at Co-op, you'll deliver our store purpose by driving the commercial and community strategies in your store. You'll lead your team to provide a great shopping experience, helping them to learn and grow so they can bring our 'Co-operating for a fairer world' vision to life for customers and members.
In return, we'll help you to build a personal development plan so you can progress your career at Co-op. You'll also get the chance to give something back to your local community, as a front-line owner of our unique ethical purpose.
What you'll do
Friendly and thoughtful service – you'll empower your team to deliver great service, personally promote the Co-op difference to customers and members, and make sure our brand reputation is protected and enhanced
Engage with everyone to succeed together – you'll build an inclusive culture where everyone can speak up and share their views, and develop your team through regular performance conversations to help them reach their potential 
Make sure the store is safe, legal and operational – you'll manage and optimise your store's commercial performance, recruit new team members and manage HR processes, and make sure the environment is safe for customers
Embrace change – you'll lead change activities in-store, supporting your team to deliver and embed new ways of working, and using industry/local market insight to drive continuous improvement
Co-operate for a fairer world – you'll understand your store's part in our vision and use this to inspire your team, you'll also collaborate with your local member pioneer on the development and delivery of their community plan
This job would suit people who have
experience of leading and developing a team 
experience of working in a fast-paced service focused environment
willingness to roll up your sleeves and support the team with delivery of stores activities and standards
good communication skills, with the ability to build positive relationships and influence all kinds of people 
the ability to coach, motivate and inspire your team
strong resilience and excellent problem solving skills
the ability to understand and analyse commercial information
Why Co-op?
We'll give you real autonomy, and great support to enable you to progress your career. You'll also get package that includes:
an annual bonus (based on personal and business performance)
a pension with up to 10% employer contributions 
28 days holiday (rising to 31 with service)
20% off Co-op branded products in our food stores all year-round
10% off other brands all year-round (doubles to 20% on the Friday and Saturday after payday)
Wagestream - a money management app that gives you access to a percentage of your pay as you earn it
discounts on other Co-op products and services
services to support your physical, mental and financial wellbeing
Building an inclusive workplace 
We want to build diverse teams where everyone can give their best and develop to their full potential. We believe in equal opportunities, and we know it's important that our teams reflect the communities they serve. 
We can make reasonable adjustments to our interview process according to your needs. You can find out more about our people policies at coop.co.uk/peoplepolicies.
As part of the application process for this job, you'll need to complete two online assessments. It will take 15-20 minutes to complete these tests.
We reserve the right to remove a vacancy before the scheduled closing date.
Expand for full job description
Success profile
What makes a successful member of our team? Check out the top traits we're looking for and see if you have the right mix.
Driving Innovation
Forging Relationships
Inspirational Communication
Co-operation
Successful Transformation
Culture
Smiling while you work is easy when you see the difference you make each day. Our past, present and future is all about making a positive impact on our communities – and our store teams have the additional pride of making this possible. The conversations you have with our customers and members help us bring attention to local charities and causes. You may even serve the people directly affected. Which fills us all with a greater sense of purpose.
Career path
We couldn't be more supportive of your career progression here at Co-op. There are genuine opportunities to go beyond store manager, either by joining our Boost development programme or continuing your development on one of our apprenticeships.
My Co-op Career
Within the first 12 weeks of joining the Co-op, you'll enrol on the Core programme. This allows you to get to know our Co-op, understand your role and how you fit in, as well as ensuring you meet the standards expected within your role. This would include online modules, coaching and on the job development, with regular catch-ups and reviews with your line manager.
After completing Core, you can apply to join our Excellence programme. This is designed for colleagues who are achieving in role and want to develop and broaden their skills further. There are 5 main modules which include leadership, making stores profitable, using technology in store, customer service and community & membership.
We're truly committed to helping our colleagues grow and develop. If you're interested in progressing your retail career, we can offer you the opportunity to join our Boost programme, which is open to all levels in store from customer team member to area manager. Whichever role you apply for, this programme will help you get where you want to be.
You can join an apprenticeship as a new or existing colleague to grow as a person and as a professional. With multiple intakes a year across 4 programmes from retail basics to a management degree there are opportunities for everyone at all levels, whether you're looking to move up the ladder or become even better at your current role.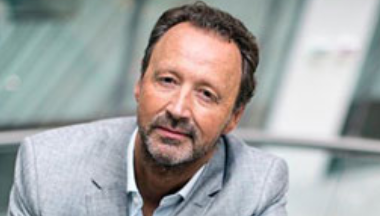 Co-op colleague networks
As a national business, it's common sense that we celebrate the diversity of our millions of customers and our tens of thousands of colleagues. The Co-op has a long tradition of supporting diversity in our workplace and in our wider Co-op membership. Through our colleague networks, we're championing best practice and a culture of fairness and equality. That's the right thing to do and it makes good business sense too. I'm proud that we're putting these issues at the forefront of our thinking and that our work is being recognised nationally.
The better we do as a business, the more good we can do in our communities…this thinking has been at the heart of cooperation for 175 years.
Steve Murrells - Chief Executive Officer
Rewards & Benefits
From career progression and working within your local community to a whole range of financial discounts and benefits, working at Co-op isn't your standard job.
Application process
At Co-op, we're passionate about doing great work for the communities we trade in. That means having the right people, from all walks of life and backgrounds, in our team to serve them. Take a look below how to become one of us.
Don't have a CV? Our CV builder is here to help. It's a simple form you can complete on your desktop or mobile that lets you create a great CV in minutes.
You can apply for a job with us online. Unlike other jobs, we're not looking at your experience and what you've done before, but only that you match our values as a business, and that you have the capability and the passion to do a great job.
As part of your application you'll need to complete an online assessment which will measure how well your behaviours, values and motivations match up to this role and our overall Co-op culture. It will take around 20 minutes to complete this assessment.
Once you've completed the assessment, if you're successful and shortlisted for the next stage, you'll get a phone call from one of our colleagues. We know how important it is for candidates to speak to a real person – to ask questions and be reassured of their application.


We'll send you an email for you to choose a date and time for your interview online – but if you can't make it, don't worry, you can provide the Hiring Manager times of when's best for you. Before your interview, we'll send you a really helpful guide on how best to prepare, so nothing on the day should surprise you, and most importantly what proof you need to bring to prove your right to work in the UK.
If you pass your online assessment and short phone call, you'll be asked to come to one of our stores for an interview.
If you're successful at your interview, you'll receive a phone call from the hiring manager you met to talk about your job offer. If you accept, we'll then send your offer online via an email. Before anything can be processed, we'll need you to accept this offer online. This will start your journey into our Co-op.
Sign up for job alerts
Register to be notified as soon as new jobs become available.