How far can you go in our support centre?
With opportunities across the business, an apprenticeship in one of our corporate functions can help you build the career in the area best suited to you. Wherever you work, you'll have the chance to increase your skills in a supportive, friendly environment with training and practical help at every step of the way.
Find your perfect path
Co-op is an amazing business to be part of and each pf the different apprenticeships we offer can provide you with a great route in.
Don't have a CV?
Our CV builder is here to help. It's a simple form you can complete on your desktop or mobile phone that lets you create a great CV in minutes.
Find out more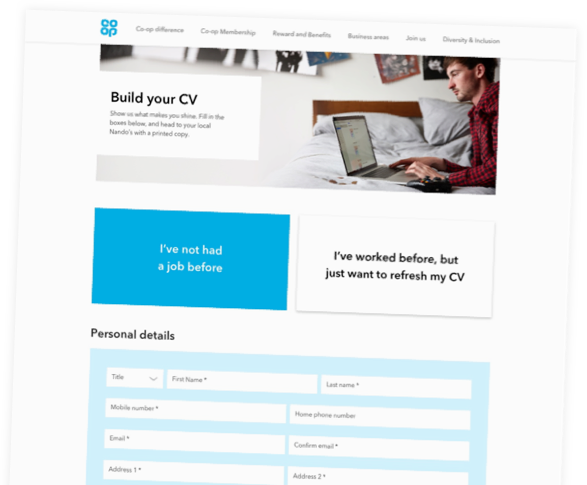 Sign up for job alerts
Register to be notified as soon as new jobs become available.